In Person Counseling & Therapy
Bianca is available for in-person Integrative Counseling and Holistic Healing sessions, please inquire. If you are local or plan on traveling to the Santa Ynez area, please call or visit the BOOKING page for availability. The private stables where she provides equine-assisted therapy sessions are located in Santa Ynez, California.


Remote Sessions
For certain therapeutic sessions, Bianca is able to offer remote options for those that are not in the Santa Ynez area or are unable to visit her office. Reiki, mindfulness coaching, and Integrative Counseling are just a few of the long-distance possibilities. These are just as powerful when conducted from a distance and you can enjoy the healing from the comfort of your own home.


Welcome!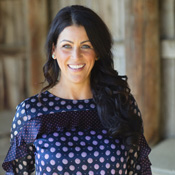 Bianca is an integrative health and wellness executive and educator, a community mental health and equine-assisted trauma therapist, a social change entrepreneur, a certified Hatha yoga instructor, a Reiki Master Teacher, a practitioner of Somatic Experiencing, and a meditation and mindfulness coach. Bianca has taught in hospitals, wellness centers, corporate workplaces, schools, yoga studios, and to her own private clientele since 2009, and now operates Be Integrative Wellness, an integrative health and well-being therapeutic practice that brings together the physical, emotional, mental, social, and spiritual modalities for a "whole person" healing.