Meet Bianca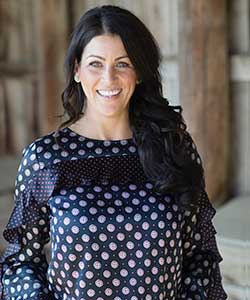 Bianca is an integrative health and wellness executive and educator, a community mental health and equine-assisted trauma therapist-in-training a social change entrepreneur, and a certified Hatha yoga instructor. She was attuned to Shambala Reiki Master level in 2010 and Usui Reiki Master Teacher in 2019, and her energy healing practice expanded as she learned about sound healing with crystal bowls, tuning forks, and Tibetan gongs and soon after incorporated Crystal Tones Alchemy sound healing bowls into the meditation, yoga, and mindfulness-based stress reduction classes she taught. Bianca is also a practitioner of Somatic Experiencing through the Somatic Experiencing Trauma Institute, a trauma resolution method developed by Dr. Peter Levine. Bianca has taught in hospitals, wellness centers, corporate workplaces, schools, yoga studios, and to her own private clientele since 2009, and in 2014 created Be Integrative Wellness, an integrative health and well-being therapeutic practice that brings together the physical, emotional, mental, social, and spiritual modalities for a "whole person" healing.
After a big move to Sun Valley, Idaho, Bianca's life experienced a "plot twist" wherein she underwent two major surgeries and was subsequently guided to take two to three years off to heal. During this time, she followed her heart and made plans to attend graduate school in clinical counseling psychology after she recuperated. Bianca previously earned her BS in Allied Health in Executive Healthcare Leadership and Health Promotion 2013 and a BFA in Communications and Fine Arts 2004, so in 2018 she enrolled in and started the Community Mental Health Master's Degree program at the California Institute of Integral Studies in San Francisco and interning as the mental health therapist with the Blaine County School District in Idaho for her practicum in 2019-2020. She graduated with her Master of Arts in Counseling Psychology in Community Mental Health in December of 2020.
Bianca's healing practice, classes, workshops, and speaking events are intended to serve as a diverse blend of inspiration to engage people of all levels of ability to be curious, sensitive, and courageous by inviting those to step into a new field of awareness to feel wholeheartedly good and have confidence that their existence has a purpose, and believe in the healing of the world's environment, people, cultures, and beliefs.

Bianca currently works with CALM in Santa Barbara, California.